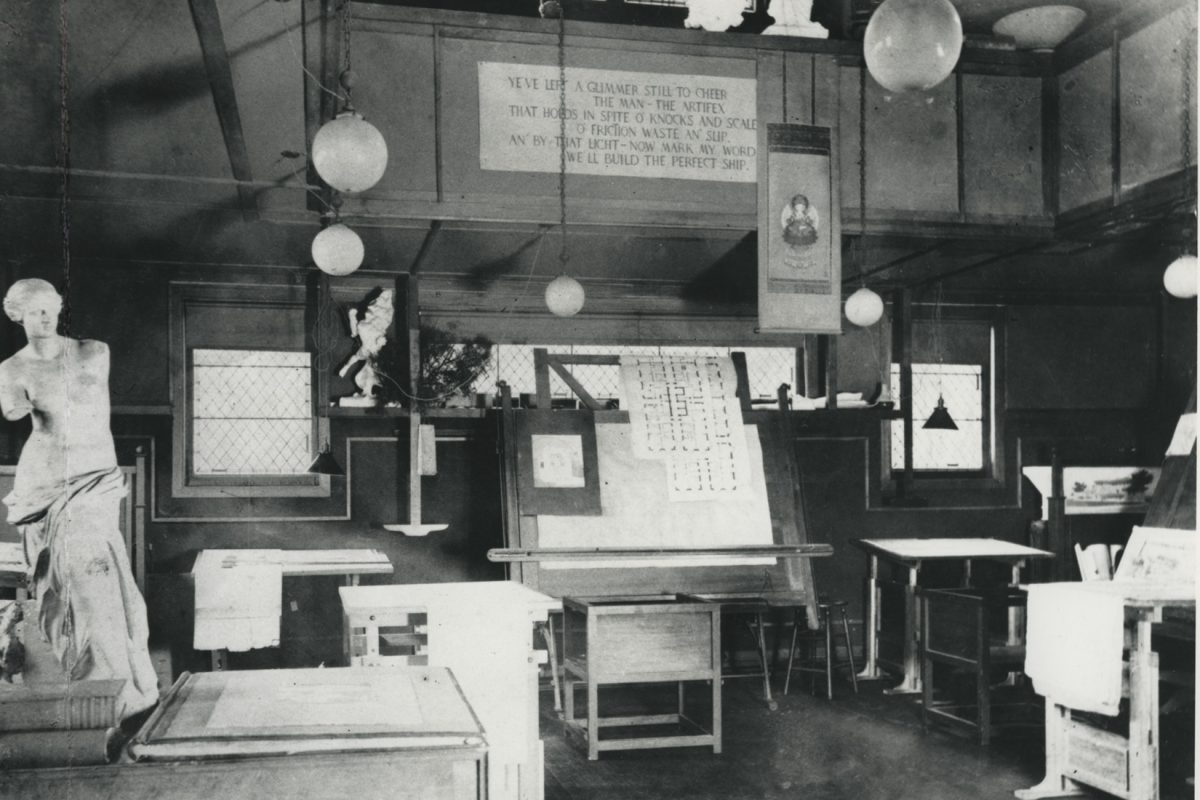 Frank Lloyd Wright (1867 – 1959) is recognized today as one of the great architects of the 20th century. Over the course of his long life Wright designed buildings all over America, and even as far a field as Japan, but his career began in Chicago. During his Chicago years (1887 – 1917), Wright developed the first modern American architecture, the Prairie style.
Born in Richland Center, Wisconsin, Wright was raised in rural Wisconsin on his mother's family farm. He spent a short time at the University of Wisconsin at Madison studying engineering, but left his studies to gain hands-on experience as an architect. In 1887, at the age of 19, Wright traveled to Chicago to become an architect. Chicago was a rapidly growing city of almost a million people. With its booming economy the city attracted many innovative architects and designers.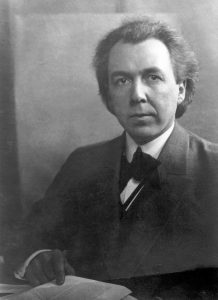 An ambitious young man, Wright joined the architectural firm of Adler and Sullivan.  Louis H. Sullivan, who would become known as the "father of skyscrapers" identified Wright's talents and mentored the young draftsman. Together Sullivan and Wright discussed how to create an American style of architecture free from the influence of foreign historical styles.
At the time Wright began his career, American architecture borrowed heavily from the architecture of Europe. Frank Lloyd Wright felt that these buildings were unsuited to the landscape and people of the Midwest. Wright looked to the Midwest prairie for inspiration, creating a new American architecture that became known as the Prairie Style. Wright's Prairie style buildings are designed in harmony with the world of nature and use simple, local materials of wood, brick, and stone in their natural state. The buildings look and feel at home in their environment.
Wright opened his own architecture practice in 1893, with an office in downtown Chicago. As his practice grew, he opened a studio in Oak Park, attached to his home. It was here that Wright and a small staff of men and women designed more than 100 Prairie houses. In contrast to the wealthy citizens of Chicago who favored buildings that adopted historical styles, Wright's clients were usually middle class families who were willing to take a risk on his new, modern architecture.
Wright ultimately closed his Chicago office in 1917. At the time he was busy designing buildings for the sunny climate of California, and a large commission for the Imperial Hotel in Tokyo, Japan. While he would not live in the Chicago area again, his experiences in the city would shape his work for the rest of his life.