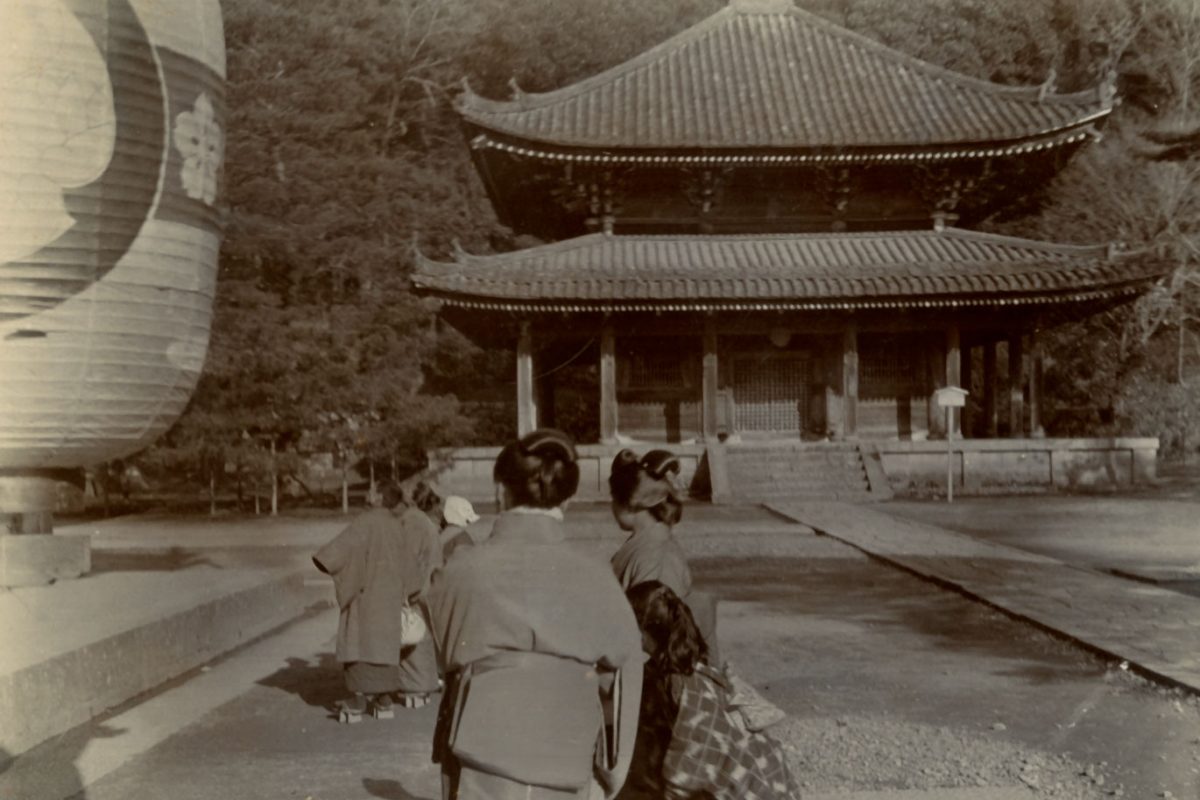 Frank Lloyd Wright absorbed many influences and reshaped them to create unique buildings suited to the American landscape. One of the major influences on Wright's work was the art, architecture, and culture of Japan.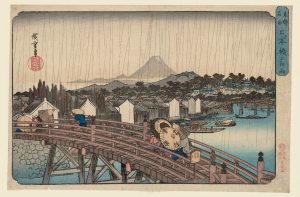 At the end of the nineteenth century American architects and designers looked to Japan for inspiration for their work. Japanese designs such as stylized birds, flowers, and insects often appeared in American furniture and artwork. Wright did not simply copy Japanese designs, his buildings capture the same mood and feelings found in Japanese art and architecture.
Wright's lifelong interest in Japan began early in his career. Shortly after arriving in Chicago he started to collect Japanese woodblock prints. The prints had become popular in Japan in the 17th and 18th centuries, and spread to Europe and America in the late 19th century. They offered a glimpse into the lifestyle of the Japanese people, depicting scenes from everyday life as well as views of landscapes and nature. Wright valued the prints for their use of geometry and simplicity—concepts he explored in his architecture. Wright described the importance of Japanese prints in his autobiography, stating: "If Japanese prints were to be deducted from my education, I don't know what direction the whole might have taken."
Wright's first experience of Japanese architecture was at the 1893 World's Columbian Exposition in Chicago. There he saw the Ho-o-den (The Phoneix Hall), a reconstruction of an 11th century Buddhist temple. In 1905, Wright traveled abroad for the first time, to Japan. On his travels he visited Japanese temples, residences, and gardens. These buildings shared much in common with Wright's Prairie houses: they were built from simple materials; they were often low and horizontal; but above all they were designed in harmony with nature.
The long horizontal lines of Wright's Robie House in Chicago's Hyde Park reflect the flat landscape of the Midwest Prairie but also evoke the simple, open design of Japanese houses and temples. To make sure that the Robie family always felt surrounded by nature, Wright lined each floor of the Robie House with urns and planters filled with plants and shrubs. He designed art glass windows in every room that were inspired by local plants and grasses that could be found on the prairie. The sense of harmony and the strong connection between the building and the natural landscape are ideas that shape Japanese designs.
Wright's interest in Japanese art and culture grew during several more trips to the country. He opened an office in Japan in 1915 and lived there for several years while building the Imperial Hotel in Tokyo. "At last I had found one country on earth where simplicity, as nature, is supreme," he wrote.